(Break Through Technology) Full body vibration exercise and fitness machine for high executives 
Take your exercise and recovery routines to the next level with this machine. This whole-body vibration plate increases blood flow, relieves stress, makes you sweat, and helps strengthen muscles and bones.
 Get yours today save N55000
N170,000
N115,000
Your Excellency Sir/Ma
According to Webmd.com a global health website, a group of researchers looked at the effects of using vibration plate machines in combination with a calorie-reduced diet in achieving weight loss in 61 obese or overweight adults, mostly women.
The participants were divided into four groups: diet alone, diet plus vibration plate exercise program, diet plus conventional exercise program of cycling, swimming, running, and other activities, and a control group that did nothing.
The vibration plate training consisted of physical therapist-supervised exercises performed on the machines, such as squats, lunges, calf raises, push-ups, and abdominal crunches. The duration of the exercises gradually intensified from 30 seconds for each of 10 exercises to 60 seconds for each of 22 exercises.
Each group followed its program for six months and was then asked to continue on its own with diet and exercise for another six months. Besides monitoring participants' weight, deep belly fat was measured by abdominal CT scans during the study period.
"Over the year, only the conventional fitness and vibration groups managed to maintain a 5% weight loss, which is what is considered enough to improve health," Vissers says.
Overall, the vibration plate group lost the highest percentage of weight with an average loss of 11% of their body weight in the first six months and maintained a 10.5% loss after a year compared to a 7% initial body weight loss in the diet and conventional exercise group, which maintained a 6.9% loss.
In addition, the vibration plate group lost the most belly fat and kept it off for the entire year compared to the other three groups.
in other words, this technology has been proven and tested, so making a choice about it should be very easy.
Watch Video to see exercises you can do on the machine
Introducing
Multi-functional full-body fitness vibration machine
Work Out 10 Minutes to enhance your health in a New Way.




This Vibration Platform is designed to create a high-frequency vibration that causes a stretch reflex within the body.

This means that the muscles contract involuntarily so creating the effects of exercise without the exertion of conventional

exercises. So, you just need to step on the machine for 10 min , to massage your whole body and muscle and exercise

the body fat and low-calorie diet by the high-frequency vibration.

Portable and Compact

Small and lightweight, only 30.5 lbs , perfect for home use and carry anywhere. Stand, sit or lay whilst doing weight-bearing

exercises and let the vibrations amplify the effects. Try different styles by lifting weights or squats on the board to improve results.

The vibrations really do make a difference.

Product Features

This body shape vibration platform provides you with an exciting way to train! Take your fitness to a high level.

Platform and Workout Trainer with massage function. 

It allows you to tone your abdominal muscle, thighs, buttocks, calves, and more.

Remote Control, With Remote control it is easy to control the speed and improve your workout sessions.
Operation Panel & Exercises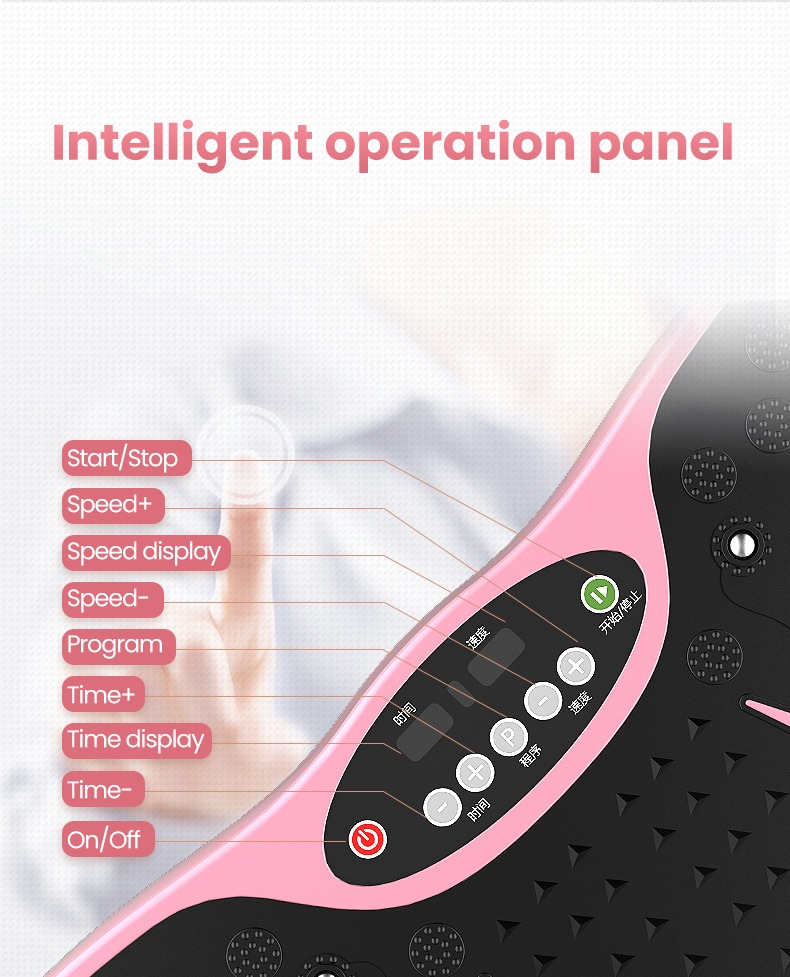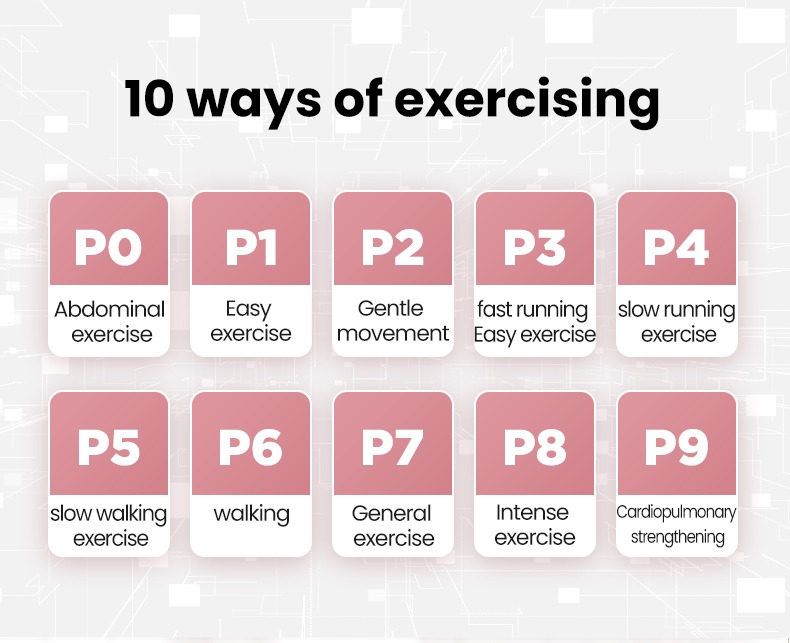 Functions of Full Body Vibrating Machine:
1. Relieves minor muscle aches, pains, and tension caused by fatigue or overexertion
2. Increases local blood circulation
3.Increased metabolism, burns body fat, speed up in weight reduction
4. Enhanced neuromuscular and skeleton.
5.Beneficial to cholesterol control
6.It can help improve balance for those who have less flexible legs and it can restore lost motor function.
7.Helps from headaches and migraines.
8. Infrared heating lamps 
9. It has different speed modes
Package Information
 Fitness Vibration Machine

1 x Remote Control 

1 x Power Cord

1 x User Manual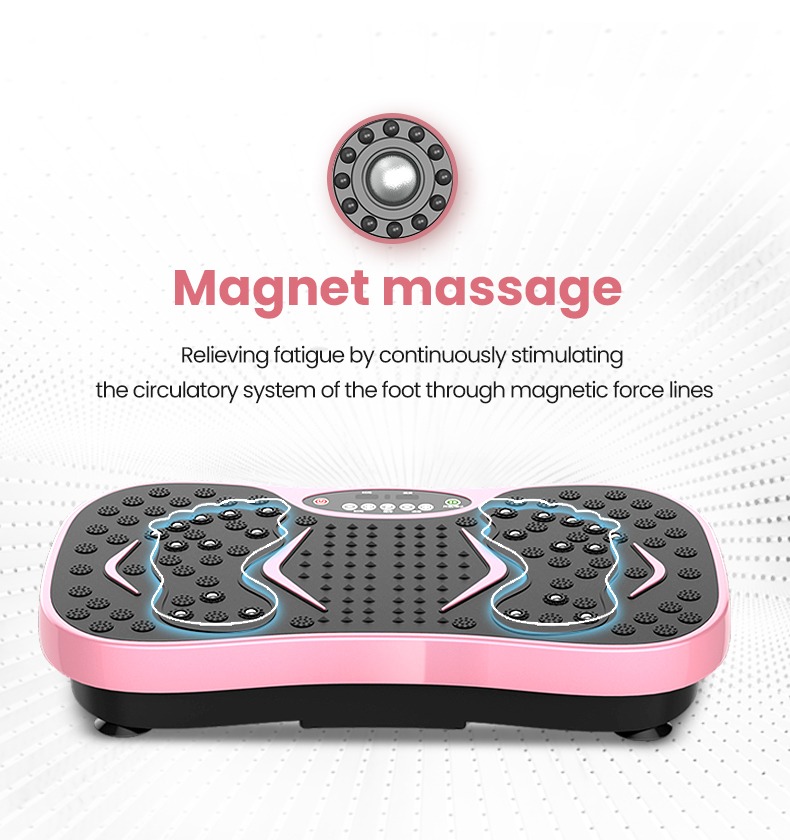 Warm-up and recovery.

 

It increases blood flow to muscles pre-and post-workout. This enhanced blood flow prior to activity warms the muscles and allows them to operate much more efficiently than with most other warm-ups.
Stretching.

 

The vibrations produced by this machine will produce a better range of motion than stretching alone.
Balancing and strengthening.

 

Boring exercises are spiced up and made much more effective during whole-body vibration.
Global and Local Users Review
Relieves Stiffness
Upon entering my 55th year of life I am beginning to experience some stiffness upon waking in the morning. I notice that on days when I use the Vibration machine the stiffness is resolved, and if I don't use it the stiffness will be with me all day. Additionally, I feel that it is a great way to start my day in general because of how it wakes me up and for those who need better sleep at night you can try it out before sleeping
A MUST HAVE FOR SOOO MANY REASONS
I can tell a huge difference in my skin and entire body… more toned looking and at 50 years of age that speaks volumes as to the awesomeness of this vibrating plate. My balance is so much better, as I do my stretching, yoga moves, planks, etc on this plate. It's one of those small daily practices (I do 15 minutes at least 4 days a week, many weeks more )
This machine has contributed immensely to my overall well-being. Best money I've spent on my wellness to date. My husband also is amazed at its benefits as well. ❤️🙏
I am a physician and I understand the science behind vibration. This Fitness machine has the most impressive and deep vibration I have encountered. I love it. I use it with my patients when I do physical medicine treatments to help with neuromuscular re-education, increase lymphatic drainage and microcirculation to decrease inflammation. What a great device. I highly recommend it.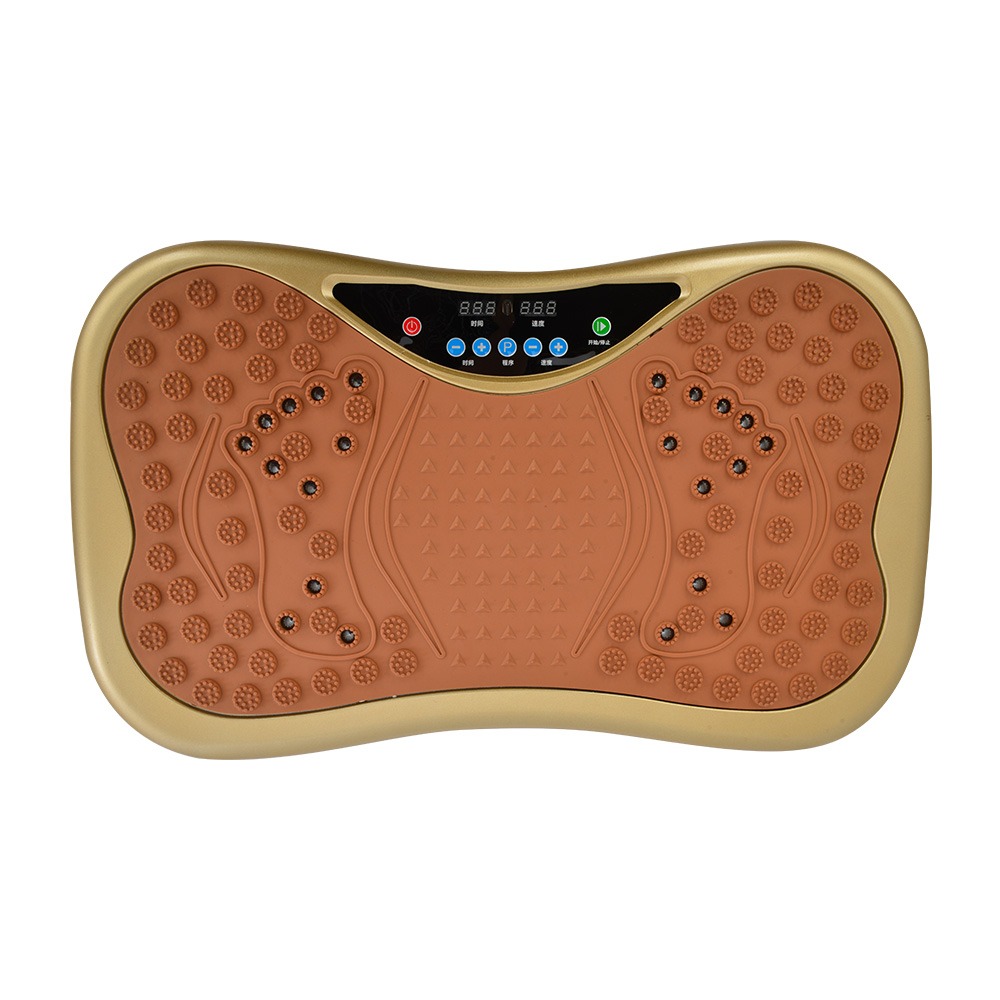 Good Vibrations Plate!!
Adding the Whole Body Vibration Plate to our life has been amazing! I am a fitness instructor so I am constantly trying new things to help with my own exercise regime. This helps with soreness as well as flexibility. My teenage son runs Varsity track and he uses the plate daily after practice. We have incorporated yoga poses into our sessions that are helping in specific areas of soreness. It is a large piece of equipment but comes fully ready to plug in and go. I have 3 boys, all who are 6'4″ and taller and the plate is large enough for them to do all of the stretches. It has been a great investment!
Get yours now
N
170,000
N115,000
And this price is just appropriate because of the enormous work that went into engineering and production of this product
Plus the fact that it is an essential home device with many health benefits
However, we only have 17 of this Machine left in stock and because you're reading this up to this point we know you are excited to get yours
So, we are committed to get yours delivered to your doorstep within 1 -3 days depending on your location for N75000 only
Yes…
 

N115

, 000 only.

All orders are payment on delivery-which means you don't pay until you receive the product.

Don't Order if you are not ready to receive in 1-3 Working days as our Delivery services are PREMIUM
Call/WhatsApp us for more inquiries on 08180579044
Fill The Form Below to Place Your Order,
No Complain 30 Days Back Money Guarantee If you do not enjoy then the product
keyboard_arrow_leftPrevious
Nextkeyboard_arrow_right