The Perfect Home Gym Six Pack Care – 10mins daily is enough to stretch your body and improve blood circulation and keep you in Shape.
Total Ab Six Packs Home Fitness Equipment
Can't make it to the gym, Need to start  a practical workout session? Try our multi-functional personal home gym equipment
Are You worry about getting out of shape or growing pot belly
Are you worry about high blood pressure, poor blood circulation or constant back pain?
Maintain a perfect body shape and Healthy Lifestyle.
.
This Offer is for a limited time
Now selling for
N85,000
N57,000
(save N28,000)
This amazing machine is a combination of mainstream gym equipment. It is a 12-in-1 muscle toning system that gives you the full-body workout results that you will ever desire want.
FLEXIBILITY, this absolute wonder of a fitness device is totally adjustable! It comes with its unique Core Spring System that allows you to get the right amount of resistance every time you train. It also means that it can be tailored to anyone within the household.  All it takes is to adjust the main core springs for resistance levels.
MULTI-FUNCTION, This machine is the combination of a sit-up bench and a rowing machine. It targets the stubborn core along with the chest, arms, back, and most upper body muscle groups.
EASY STORAGE,  Foldable and it has a cool Storage mode in 2 simple steps. Its upright storage mode only takes up 9.84″ x 13″ floor space.
SUITABLE FOR ALL, it is designed in such a way that no matter your biceps, triceps, or deltoids, the in-built wheels on the rower allow you to train at ease without any potential jamming difficulties.
CAPACITY carries up to 180kg, so it is definitely fit for many of us
This fitness breakthrough equipment is the complete solution to many expensive ones out there.
As we all know regular exercise has a lot of benefits to the body
Whether you are looking to losing weight, reducing that potbelly, building your Abs, or becoming desirable again by your husband, this machine is for you.
The Golden star fitness exercise system is designed as a fitness accessory that no family should be without, to provide them the needed exercise and strength for the muscle and body system. 
It targets the entire core of the body and works by focusing on your upper, middle, and lower abs for an effective home exercise regime.
Type of exercises that can be done
Sit-ups
Push up
Rocking
Twisting
Lateral Raise
Single Arm Row
Shoulder Press
Front Raise
Bicep Curl
Rope Fly
Ab Crunch
Leg Crunch
Back Stretch
Leg Raise
Arm Lift
Side crunch
E.t.c
Build  your core muscles and strength

Help in maintaining body balance

Fortify the immune system

Help to beat back pain

Move with swag and confidence

Promotes blood circulation

Improve one's immunity

Reduction in body fat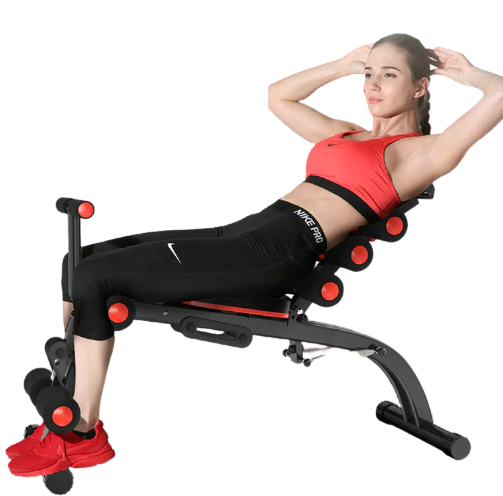 General information
Maximum user weight 120kg 
Size H25, W85, D33cm.
Weight 10.8kg.
Self-assembly.
Manufacturer's 1 year guarantee.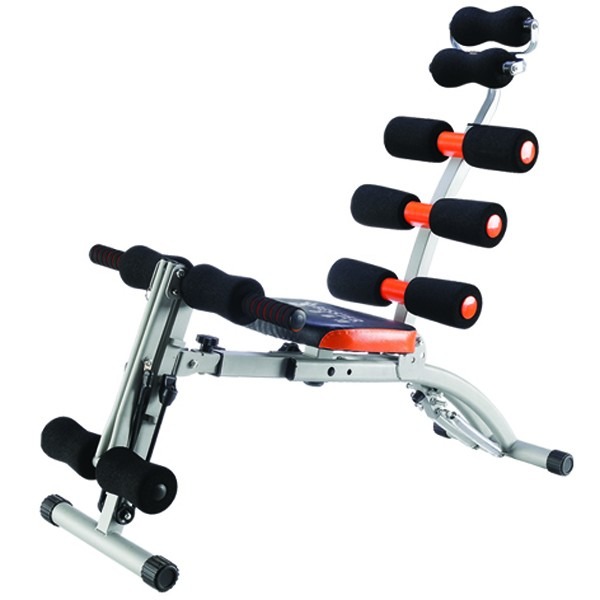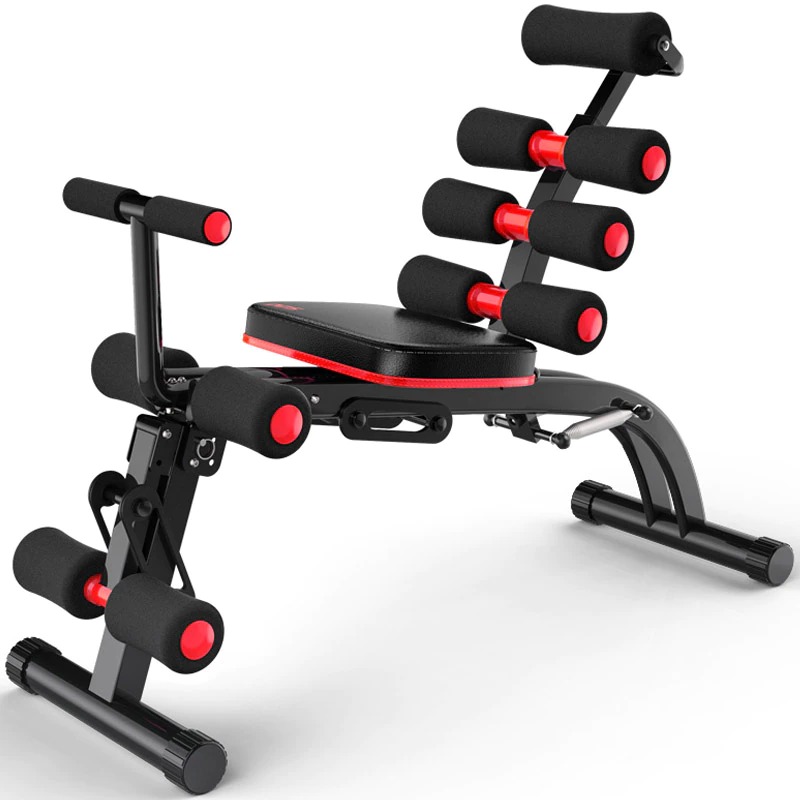 ⭐⭐⭐⭐⭐
This machine is awesome! Your abs will get a workout whether you are a beginner or pro. I'm not a big fan of the resistance bands for your arms and back because they are light and for very basic beginners. I am 6" 2' and the machine is a bit on the small side, but I just add cushions to the back part to make it more comfortable. There are about 5 or 6 solid ab exercises you can do with this machine. If you need heavier springs for the back resistance you can buy them at a hardware store, but then you will not be strengthening your abs as much. This machine will give you a versatile and solid ab workout if used properly.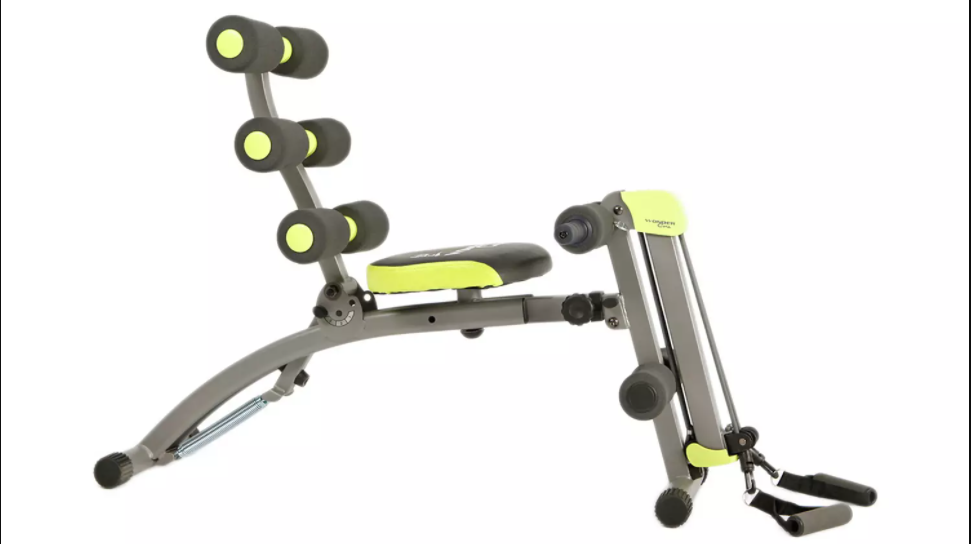 ⭐⭐⭐⭐
Let start out with pros… first very easy to assemble 5-10 mins if that. I use it 15-20 each day on just abs and roughing together. I feel my abs are sore and that is probably because I'm not your buff and really fit. I'm 5'9 and 170.. wear size 9 and have more upper chest area. So just using this machine to keep your stomach flat and try to work on love handle. Put on a little weight since coronavirus, due to sitting at home, so I purchased this to keep me from gaining more and to keep me active.
It's great for abs and each to move from one workout abs longe to sit and twist. I also like to turn from that and due the leg longes. I is a nice little gym for at home. Doesn't take to much room. I leave it up so that it's a reminder to use. I see it in the morning, and get on it before work or is tired after dinner I jump on.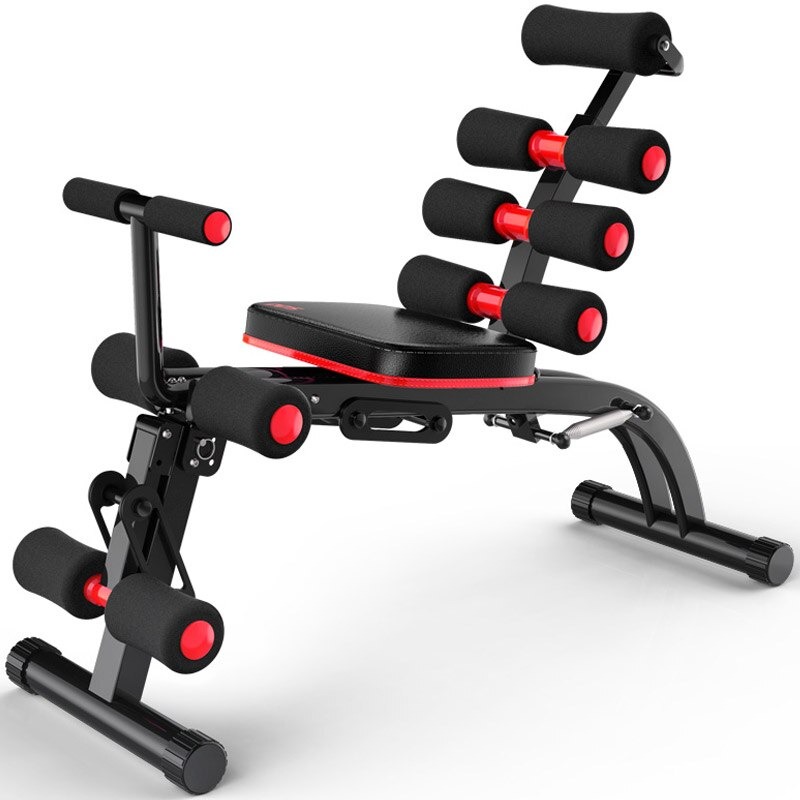 ⭐⭐⭐⭐
Absolutely love it! Fit perfectly to my size. The resistance is stronger than I originally thought which is a great surprise. It's definitely a go-to to get a quick and efficient workout in if you can't make it to the gym.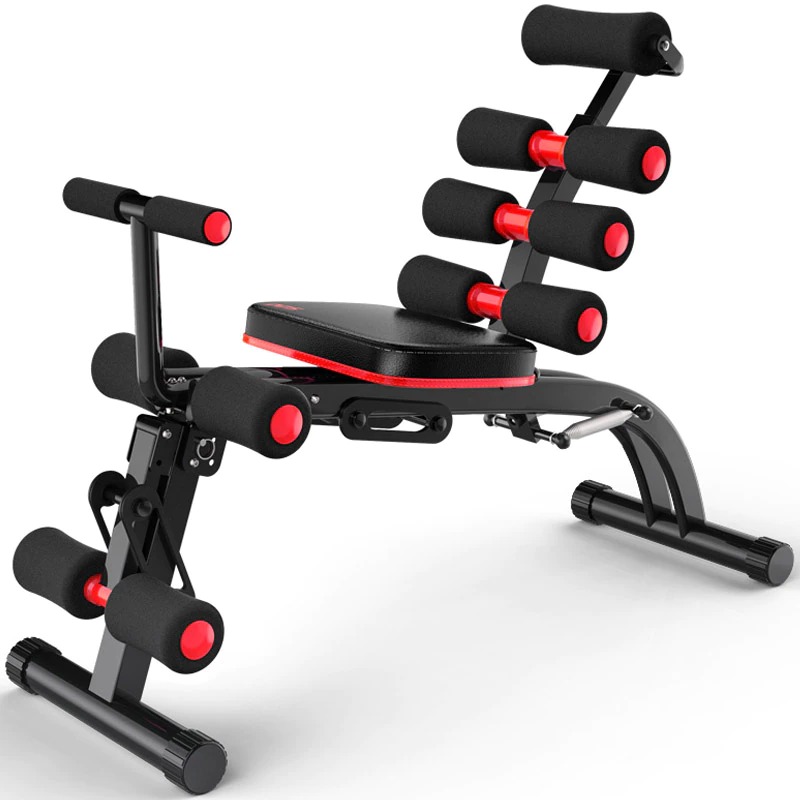 ⭐⭐⭐⭐⭐
It is super light to charge, store, clean.
You can do many exercises with different poses, not just the abdomen. includes training the legs, back,  hips and arms
very good price and quality ratio.
Get yours now
N85
,000
N57,000
The manufacturing and design of this product is such that it is a a must have for every household .
Make good decision and invest in your well being today.
However, we are currently running a jumbo sales and because you're reading this up to this point we know you are excited to get yours
So, we are committed to getting yours delivered within the next 1 -3 days depending on your location for N57000 only
Yes…
 

N57

, 000 only.

All orders are payment on delivery-which means you don't pay until you receive the product.

Please Don't Order if you are not ready to receive in 1-3 Working days as our Delivery services are PREMIUM
WhatsApp us for more inquiries on 08180579044
Fill The Form Below to Place Your Order,
No Complain 30 Days Back Money Guarantee If you do not enjoy then the product
[]
keyboard_arrow_leftPrevious
Nextkeyboard_arrow_right
Copyright © 2020 -www.smarthomegadgets.com.ng.com All Rights Reserved | Disclaimer | Terms & Conditions | Privacy Policy
This site is not a part of the Facebook website, Facebook Inc. It is also not part of the Google Website or Alphabet Inc. Additionally, this site is not endorsed by Facebook or Google in any way. FACEBOOK is a trademark of FACEBOOK Inc, while GOOGLE is a trademark of ALPHABET INC respectively.