Get This Premium, Pull Up Bar Iron Gym For a 40% Discount 
(Includes Free Delivery)
@
N25,000
N15,000 only
Get your core muscles active, build a great body shape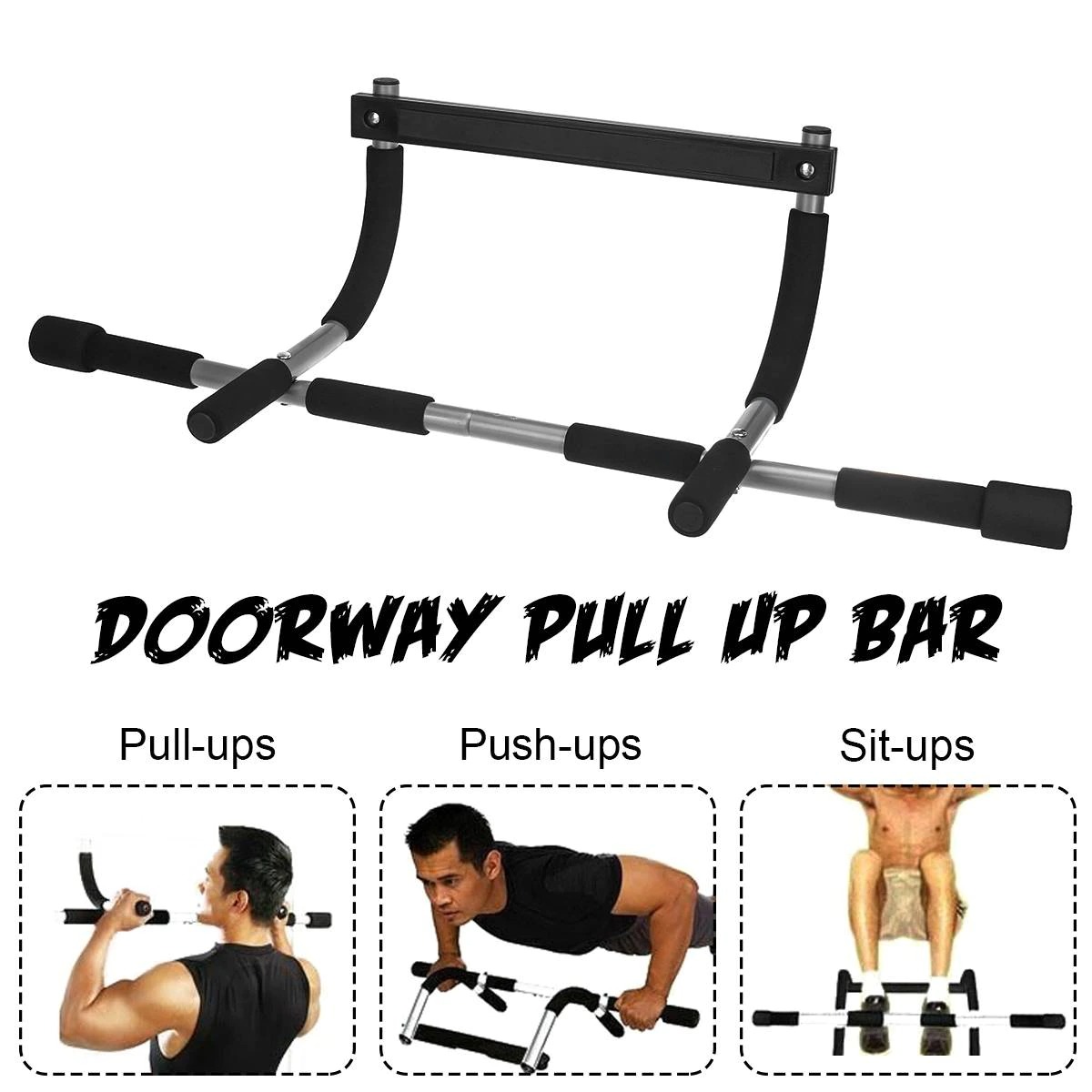 PULL UP BAR FOR DOORWAY: Plan your home workout regime with Iron Gym Pull up bars, turn any doorway into a personal gym and get the strong, lean body you always wanted, right at home. It instantly attaches to or removes from your door frame and the heavy-duty steel construction supports up to 300 pounds

IDEAL FOR UPPER BODY WORKOUT: Iron Gym Pull Up Bars is an ideal upper body exercise equipment with three grip positions, narrow, wide, and neutral. It offers wide grip push- ups, pull-ups, chin-ups, sit-ups, dips, arm and shoulder exercises – every exercise you need to build a powerful upper body

HEAVY-DUTY: Constructed with heavy-duty steel, the metal chin-up bar ensures sturdiness and reliability, while the bar handgrip has professional-grade comfort foam for comfortable ergonomic gripping. The indoor gym bar is finished with shiny platinum to give your interiors an exotic match

FITS MOST DOORWAYS: Comes in a unit packaging dimensions of 20×3.25×8 inches, it fits up to 35.4-inch-wide door frames. It can be used for an indoor workout, please keep in mind that the doorway should be 24 – 32 inches wide to accommodate the bar

EASY INSTALLATION: Our doorframe pullup bar comes with come with safety brackets, a safety manual, and assembly tools, making it easy to install and remove in seconds. It uses leverage to hold against the doorway so there are no screws and no damage to the doo
Get upper body and core muscle gains without going to the gym!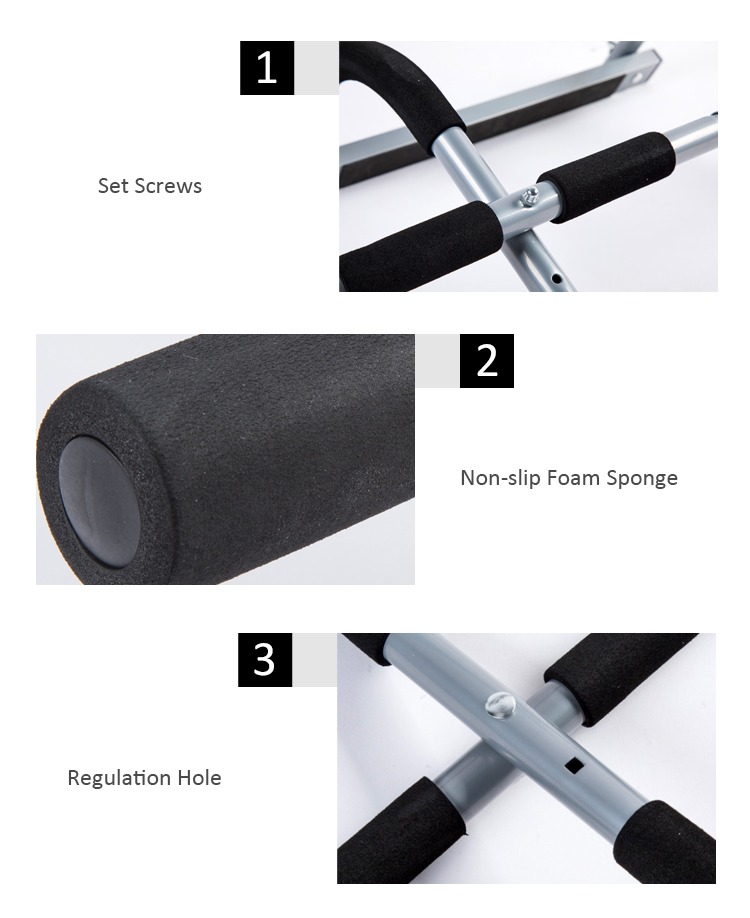 Get upper body and core muscle gains without going to the gym! The Pull-Up Bar fits in most standard door frames, doesn't require drilling holes in your wall, and is easy to install. Perform chin-ups and leg raises or place the pull-up bar on the floor as an anchor during sit-ups. Made of durable steel, the pull-up bar comes with foam cushion grips for a comfortable and slip-free workout.
Use for dips, push-ups, pull-ups & core strengthening

3 grip positions available for a range of exercises

Securely holds up to 100 -120kg

Simply assembly & installation

Includes optional mounting hardware
1 x Pull-Up Bar




1 x User Manual




(You need to assemble it by yourself! )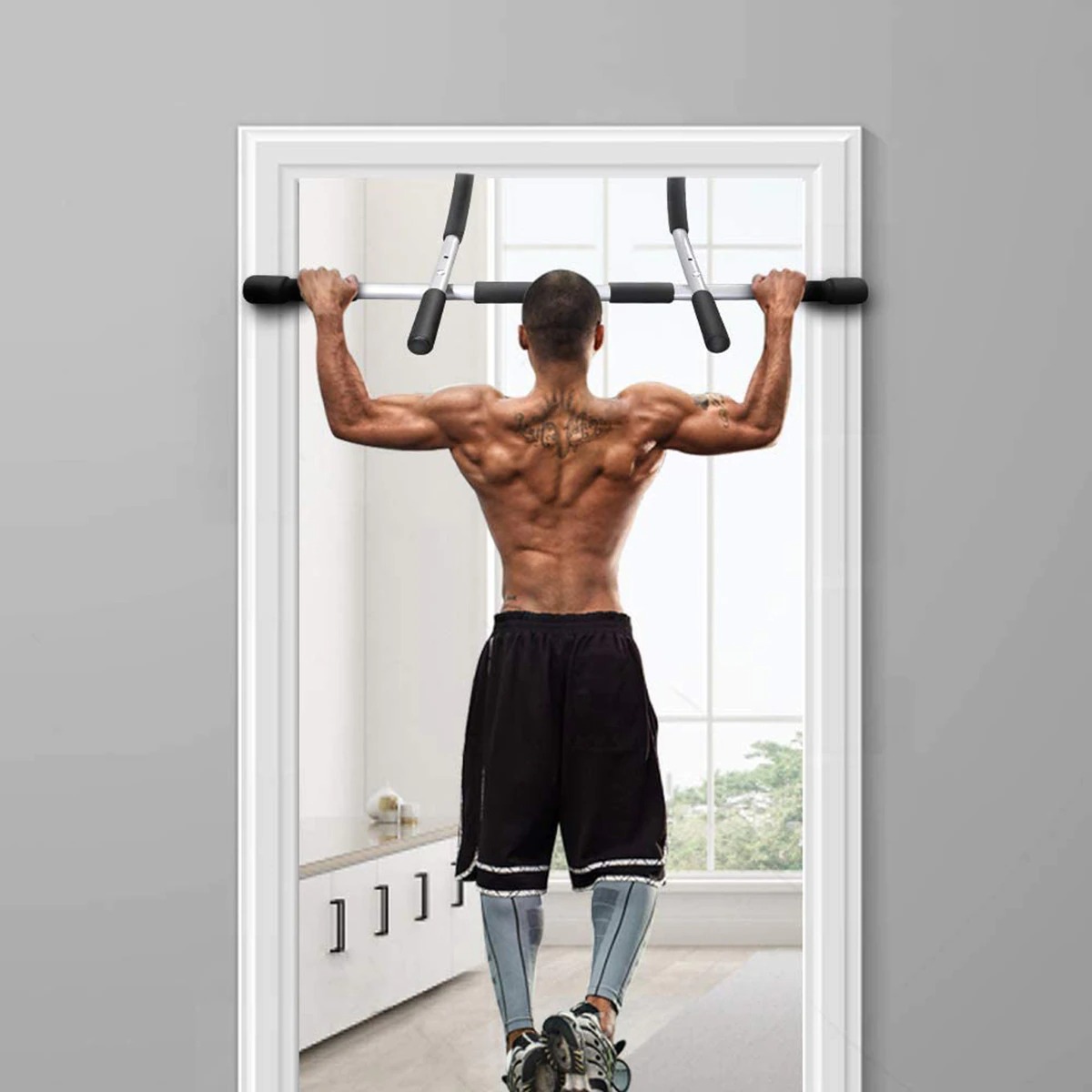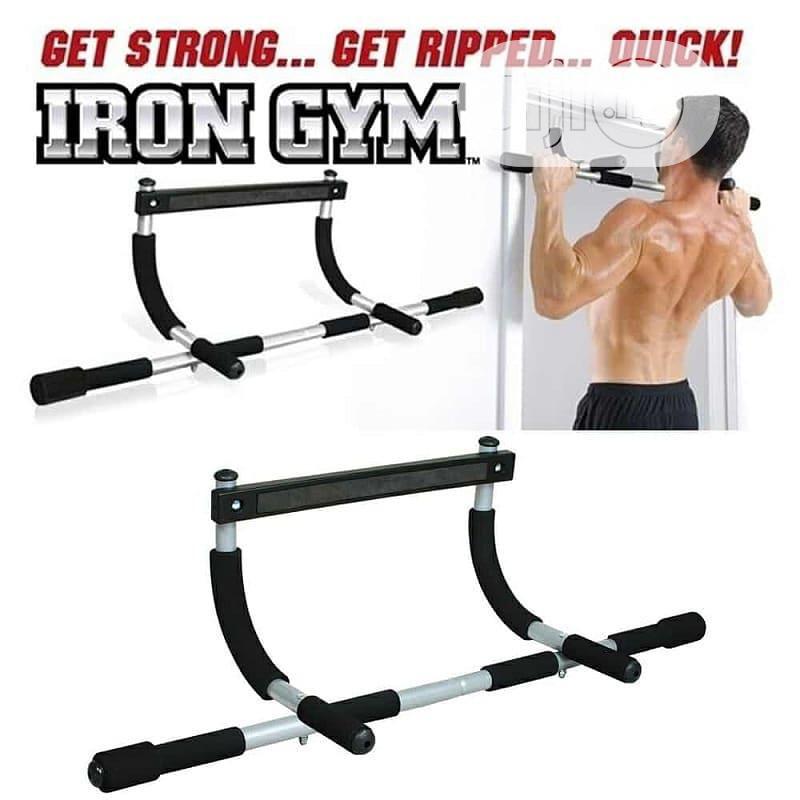 Free  Delivery in Nationwide
We process orders between Monday and Saturday. Orders already processed will be delivered between 1-3 business days of ordering the product.
What People Are Saying About  This Pull Up Bar
"👌🏽Very comfortable hand grips. Once assembled, the pull-up bar is sturdy and fits the door frame well. If something breaks under the user's weight, it will be the wood door casing, not the bar. Some people don't like the movement where the two halves of the bar snap together. I wrapped enough electrical tape around the inner tube to just barely fit into the outer tube, and that took care of any movement and/or noise.
I take 1 start off for the hard plastic ends that rest on the door casing and can leave marks. I wrapped them with black duct tape over 1/4 inch of dense foam. It's nearly invisible and does the job."
"This thing is way better then I expected! As long as you tighten then try it out and tighten again, it will work really well. It only fits on one of my doors, so make sure you don't have large door detailing! My architraves get in the way. I weigh 80kgs and can jump up and down on this thing and it won't drop. ."
When I first bought this bar, I set it up and used it maybe one time. After trying it out I couldn't even do one pullup, but I kept at for about 1 week, and by the end of that week, I could easily do 5. I made a game plan; every week I would push my max and add five more pull-ups a few minutes after. Since using this routine I have noticed serious changes. I increased muscle mass, lost weight, and was even able to tone some pre-existing muscles. Since I've bought this product I have lost a majority of my gynecomastia, gained 2-3 inches on my biceps, toned all my upper body muscles, and even set a path for a six pack! After using this bar I can confidently say that I have increased my max amount of pull-ups from 0 to 20 comfortably. I would absolutely reccomend this to anyone who wants to get ripped without leaving home.
Get Your Best Pull Up Bar Iron Gym
for
N25,000
N15,000
only
All orders are payment on delivery-which means you don't pay until you receive the product.
Don't Order if you are not ready to receive in 1-3 Working days as our Delivery services are PREMIUM
Call/WhatsApp us for more inquiries on 08180579044
keyboard_arrow_leftPrevious
Nextkeyboard_arrow_right