Smart Security Intelligence Alert!!!
Secure Your Loved One and Properties with The Latest V3 Smart Home Camera
 Now Selling for N55,0000
N35,000
Your Security Intelligence just Got an Extra Boost with this SMART HOME CAMERA.
Dear Readers,
You can now monitor your house activities from anywhere,
Check on what your children are doing,
Receive a visitor at home through your voice,
Monitor your poultry farm or other indoors farms anytime,
Get intelligence sound or motion reports from your smartphone, If there is a movement around your properties
I tell you it has never been easier to get real time activities on your smart phone anywhere and at anytime.
Do you want to know more about this smart home device
Let's Go
Introducing to you the latest V3 smart home camera, with a 1080p full HD video image (can you beat that?)
Here are 10 fantastic benefits of this smart home camera;
Video surveillance system around your house, farm, church, or office.
Baby Monitor device, simply set it up to detect when your baby moves or makes a sound and get notified.
As a Motion detector, at your home or in the office you can get notification whenever anybody or thing steps out or into the premises.
You can use it to Livestream and record video 24/7. You can also zoom footage to see objects in detail. Did I tell you that the night vision is great?
It has an inbuilt speaker and Microphone, which allows for 2-way audio communication. You can easily talk and get feedback from someone under the camera.
You can use it to record small get-together parties, training or even some music events.
You can use it to produce a time-lapse video for free.
You can easily share with your family and friends. For example, Husband and wife might be in different places but still, be able to see how the nanny is treating their child at the same time.
It has an inbuilt siren that can scare thieves or intruders
You can use it as a smoke detector to prevent fire incidents.
You see, This smart home camera is so easy to install, it works on both Android and iOS operating system.
Living Smart and secure just became easier is now and you have just added an intelligent boost to your security system.
Be Smart, Safe, and secure your Family.
The inexpensive Wyze Cam V3 is an indoor/outdoor home security camera that packs a ton of features into its tiny frame including color night vision, intelligent motion detection, voice control, a built-in siren, and local video storage.
Real 2-Way Talk
Wyze Cam now comes with simultaneous 2-way communication. Talking to your family, pets and visitors is just like making a phone call.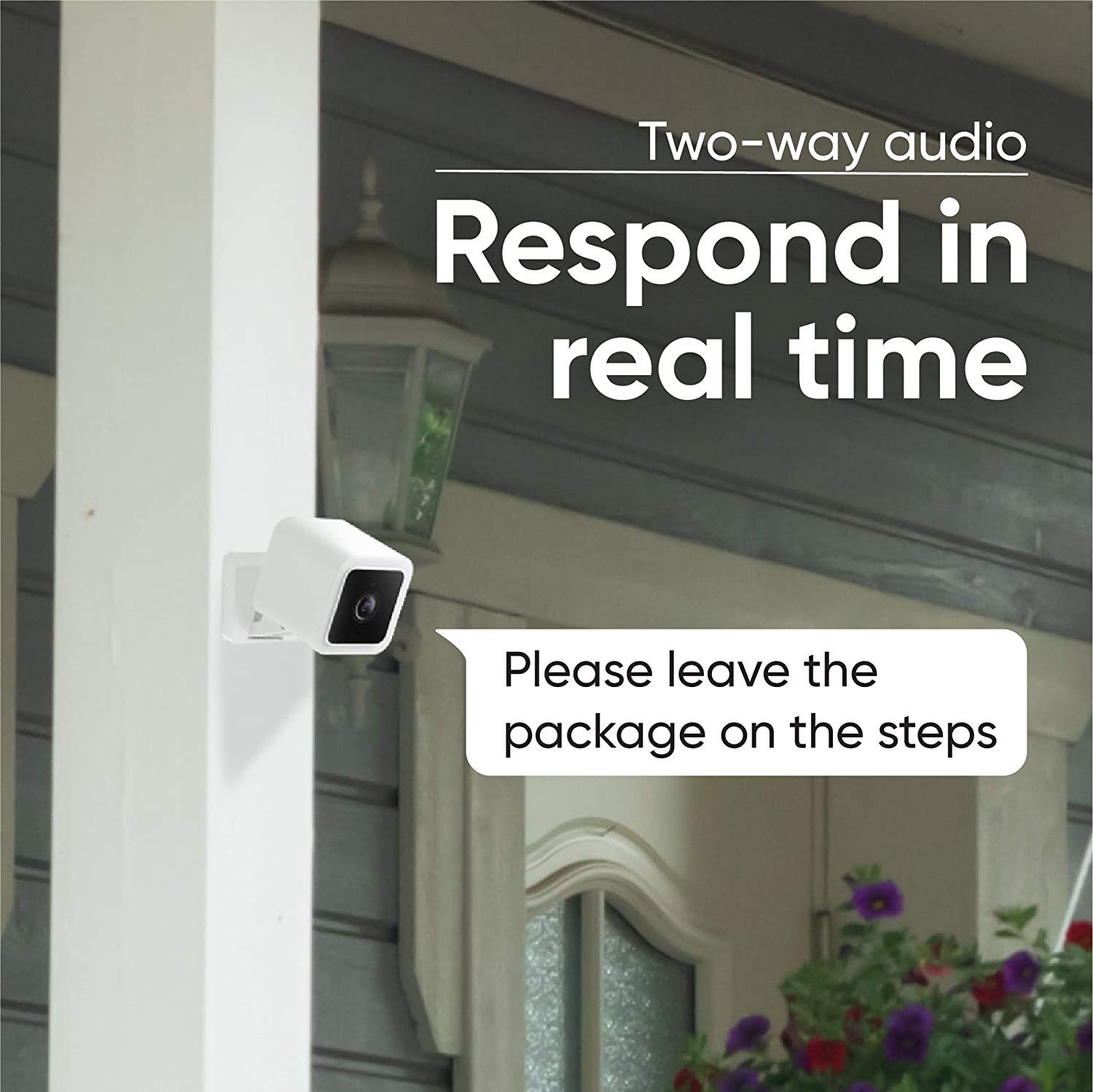 Monitor Everywhere
Baby Monitoring Camera for checking on Baby and seeing everything activity in the for entire room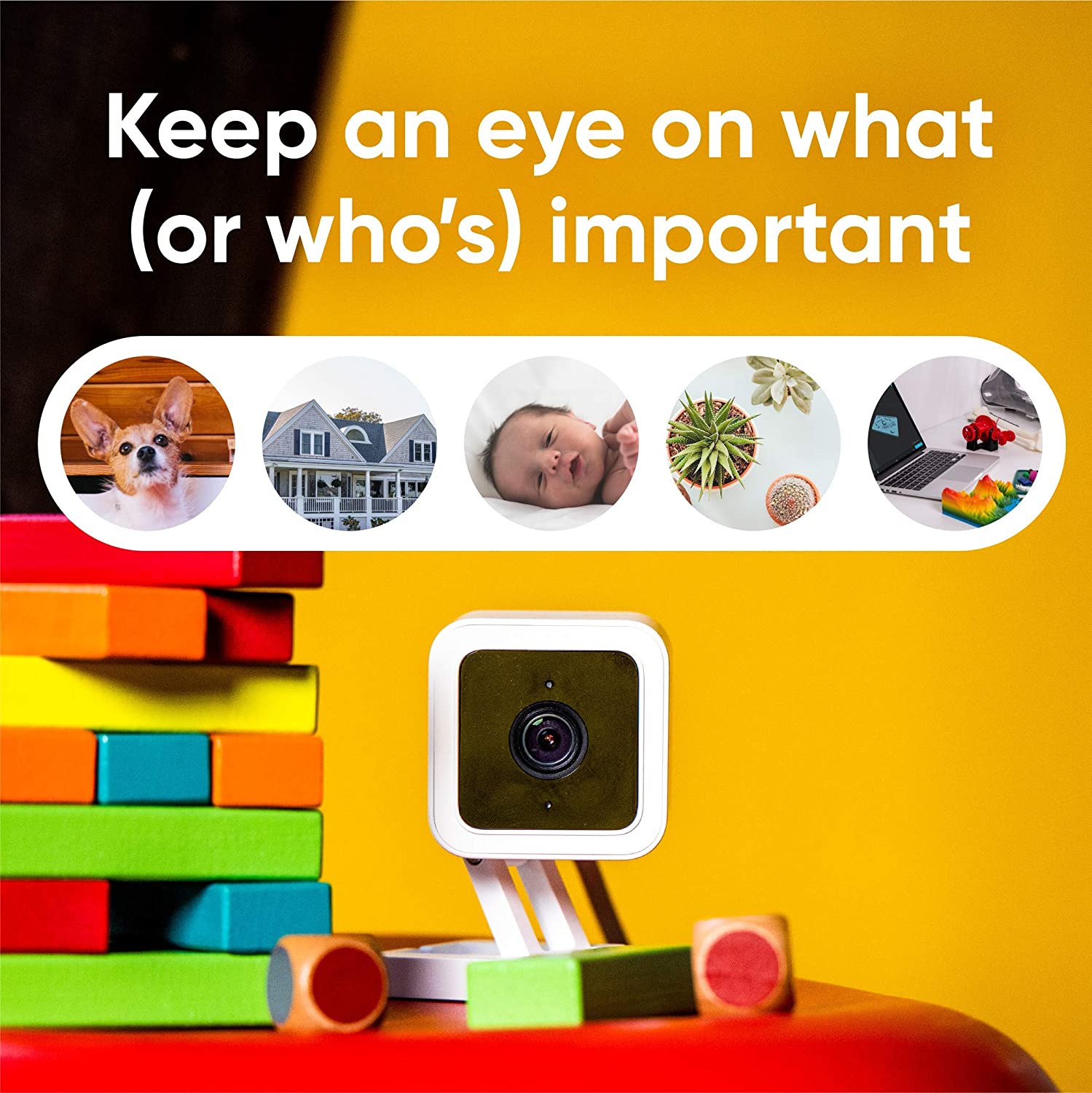 1080p Color Night Viewing
130º wider field of view. 8x digital zoom. Wyze Cam v3 is capable of seeing in color at night with very limited lighting. You can even use it to watch the stars or take a time lapse of the stars.
WATER PROOF
Wyze Cam v3 is a wired video camera with an IP65 rating so you can confidently install it outside in the rain or inside in the kids' room. (Only work with 2.4GHz WiFi)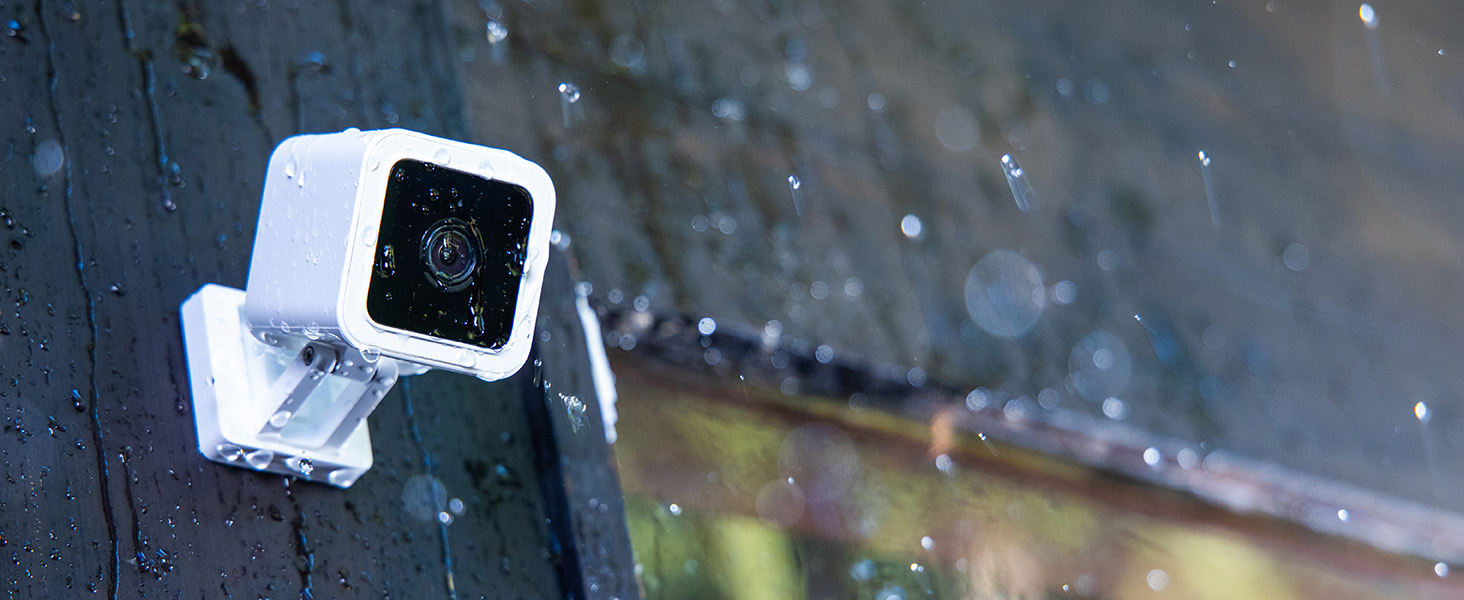 Your Security Camera Include
Wyze Cam v3 x1,

Wall Mount Plate x1,
Screw Kit x1,
6 Feet Outdoor Rated USB Cable x1,
Quick Start Guide x1,
Wall Mount Plate Tape x1,
Indoor USB Power Adapter x1
FREQUENTLY ASKED QUESTIONS
This is correct. For most remote wireless devices 2.4ghz is a better frequency to use. While there is more wireless congestion, 2.4 has double the range and penetration compared to 5ghz
Hello! Wyze Cam doesn't have a battery, so they'll need to be plugged into an external power source. Each camera comes with a 110V power adapter and a 6-foot USB power cord that can be plugged into a wall outlet or power bank. A 10000mAh power bank will power Wyze Cam for about 16 hours, and a 20000mAh power bank will power Wyze Cam for about 33 hours
Easy just plug the power supply in.
TinyCam has windows, android, and ios app versions. Setup the camera in the wyze app and then use TinyCam to view the cameras through that app. Bonus is you can view multiple cameras at once. 10, 8, 13, 4, etc. I'm using TinyCam Pro. 
"The v3 camera is an improvement over v2. I replaced 5 of my 9 cameras with v3 cameras. I have 2 pans overlooking open areas and 2 v2's looking in my snake tank that I didn't need to upgrade. The improved quality, night vision, starlight mode are awesome and easily worth the upgrade and a no brainier if this is your first camera. ."
"These cameras are AMAZING! The clarity of the picture no matter how much or how little light there is awesome! The real-time alerts make it easy to stay on top of trespassers on our property. And the cost is so Affordable! I love the continuous recording option with a 32 GB memory card, it has paid off for me so many times already in a short span of maybe 2 months. I have approximately 80 of these cameras and will probably add more! Thank you, Wyze for creating something that does what it is intended to do".
""My wyze cam came in today. Within 3 minutes this tiny camera was up and running. I did already have a Wyze account. It had to complete 3 firmware updates. I had to log out of my app and log back in. Once that was done it was set to go. I'm looking forward to seeing the night vision this evening..".
Hurry Now
Get Your Smart Home Security Camera today
@45% discount, Now selling for
N55,000

, N35,000

All orders are payment on delivery-which means you don't pay until you receive the product.
Call/WhatsApp us for more inquiries on 08180579044
Kindly, fill the form below accurately to place your order
keyboard_arrow_leftPrevious
Nextkeyboard_arrow_right
Copyright 2021, [smart home gadgets]–
Terms and conditions | Privacy Policy | Disclaimer
This site is not a part of the Facebook website, Facebook Inc. It is also not part of the Google Website or Alphabet Inc. Additionally, this site is not endorsed by Facebook or Google in any way. FACEBOOK and GOOGLE is a trademark of FACEBOOK Inc and ALPHABET INC respectively.