New Arrival: This Amazing smart neck massager is a natural way to get relieve from Stiff Neck and other Neck Issues, Avoid expensive pain killers.
This Innovative technology is good news to get relief from stress and all those neck-related pains. 
 Get yours @ 40% discount today
Smart Neck Massager is ideal for fighting the daily stress that most of the population suffers. It can be used to relax the cervical spine, without causing tension in the muscles.
In addition, it includes 6 different modes and 10 strength settings to suit your needs. 
How It Works
 Firstly, it uses Infrared Heat. This function works great for injured or sore muscles since it improves blood circulation and eases the unbearable tension under your skin, which also causes some well-deserved relief from stress. It helps ease pain, relieves inflammation and protects against oxidative stress.
Secondly, NeckMassager uses Electro Frequency Stimulation Massage Therapy (EFSMT) to stimulate the nerves for therapeutic purposes. It helps with muscle spasms, nerve pain, and makes you feel so much better by releasing positive endorphins.
Thirdly, it uses therapeutic ultrasound to treat medical problems such as inflammation from injuries. It's a high-frequency vibration that stimulates the tissue beneath the skin's surface and encourages natural healing process.
 ● Suitable for all kinds of people (Except for the elderly over 70, pregnant women, applicants of auxiliary metal medical equipment and patients with special diseases)
● Suitable for all kinds of office workers, people that spent a lot of time on PC/laptop , fitness sports occasions, family and friends gathering occasions
You Need NeckMassager if you Suffer From:
Stiff Neck
Headaches
Body Aches
Continuous Tiredness and sometimes Obesity
Trouble With bending or Lifting Objects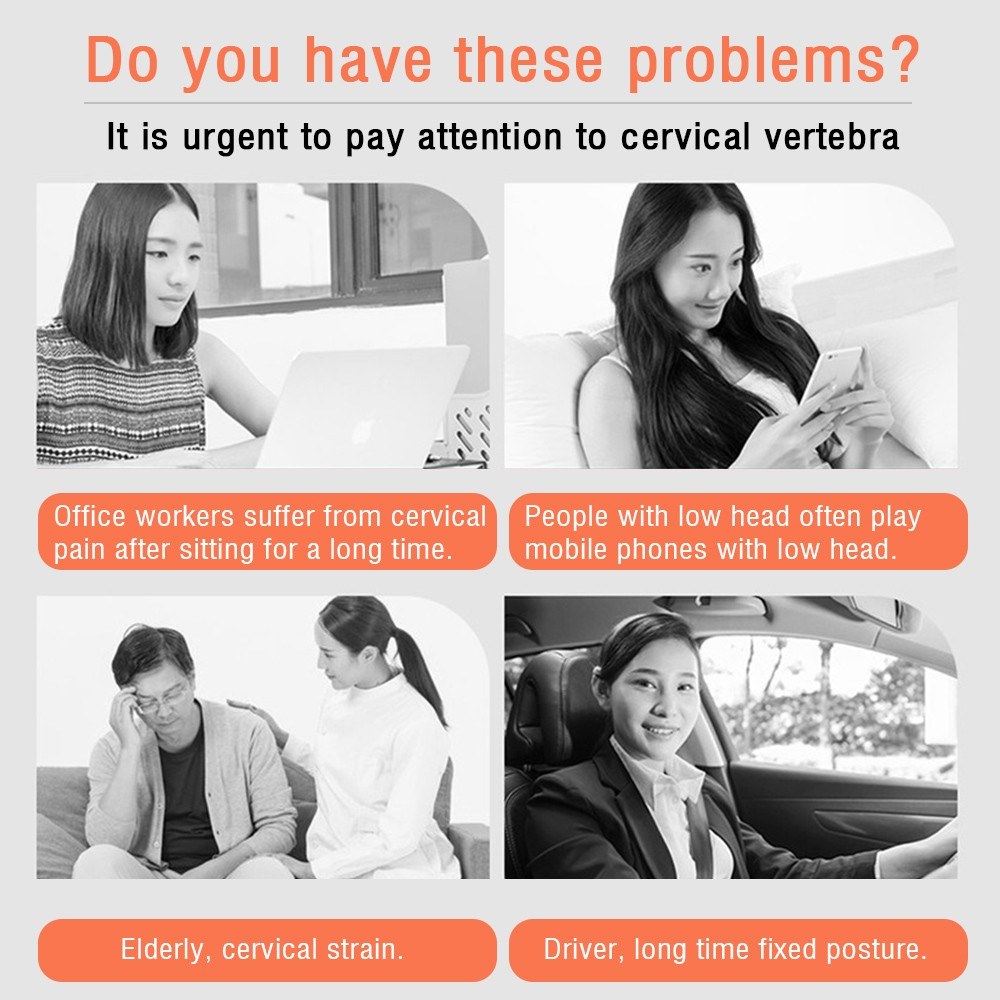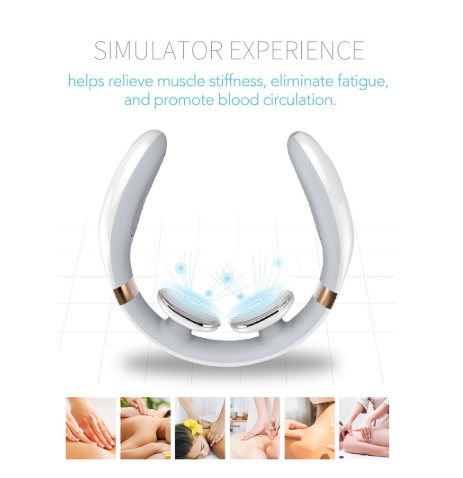 Different Mode of Intensity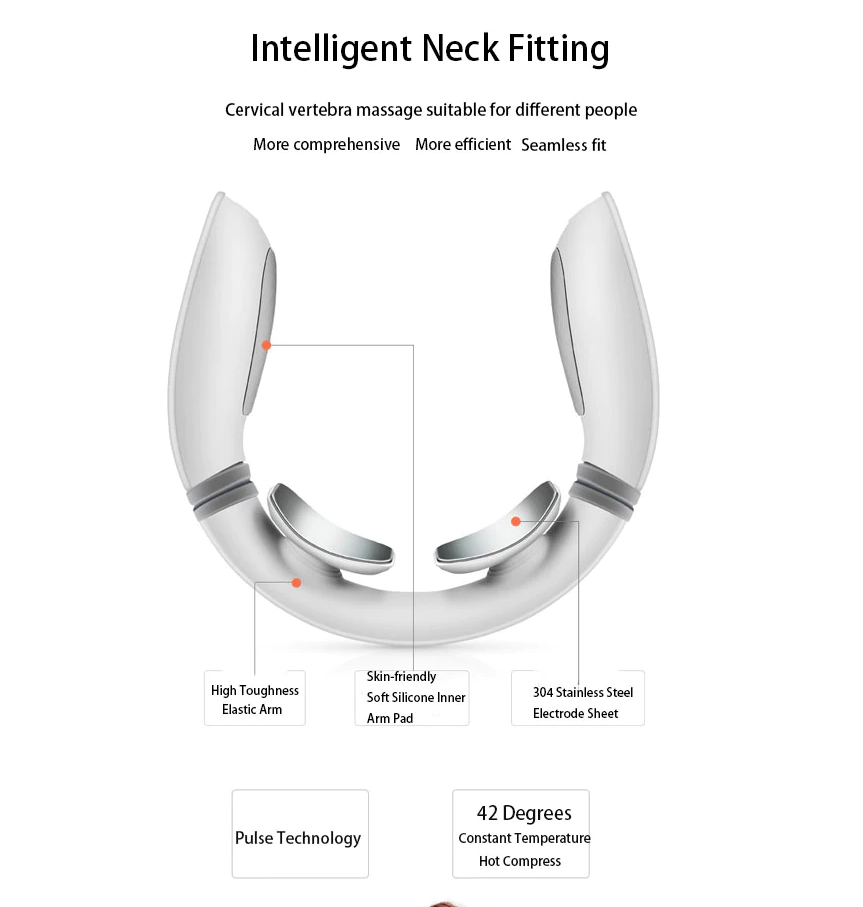 Why Buy a Smart Neck Massager
● Achieve cordless massage, you can enjoy in any occasion, parent-child time, baking time, shopping time, meditation time, all can be multi-purpose
● Micro-USB general interface, getting rid of the limitations of traditional lines, you can charge with any external power supply, such as mobile charging equipment, laptop computers, car charging, etc
● 1200 mA built-in battery, one charge, can support up to 8 times use (15 minutes/time)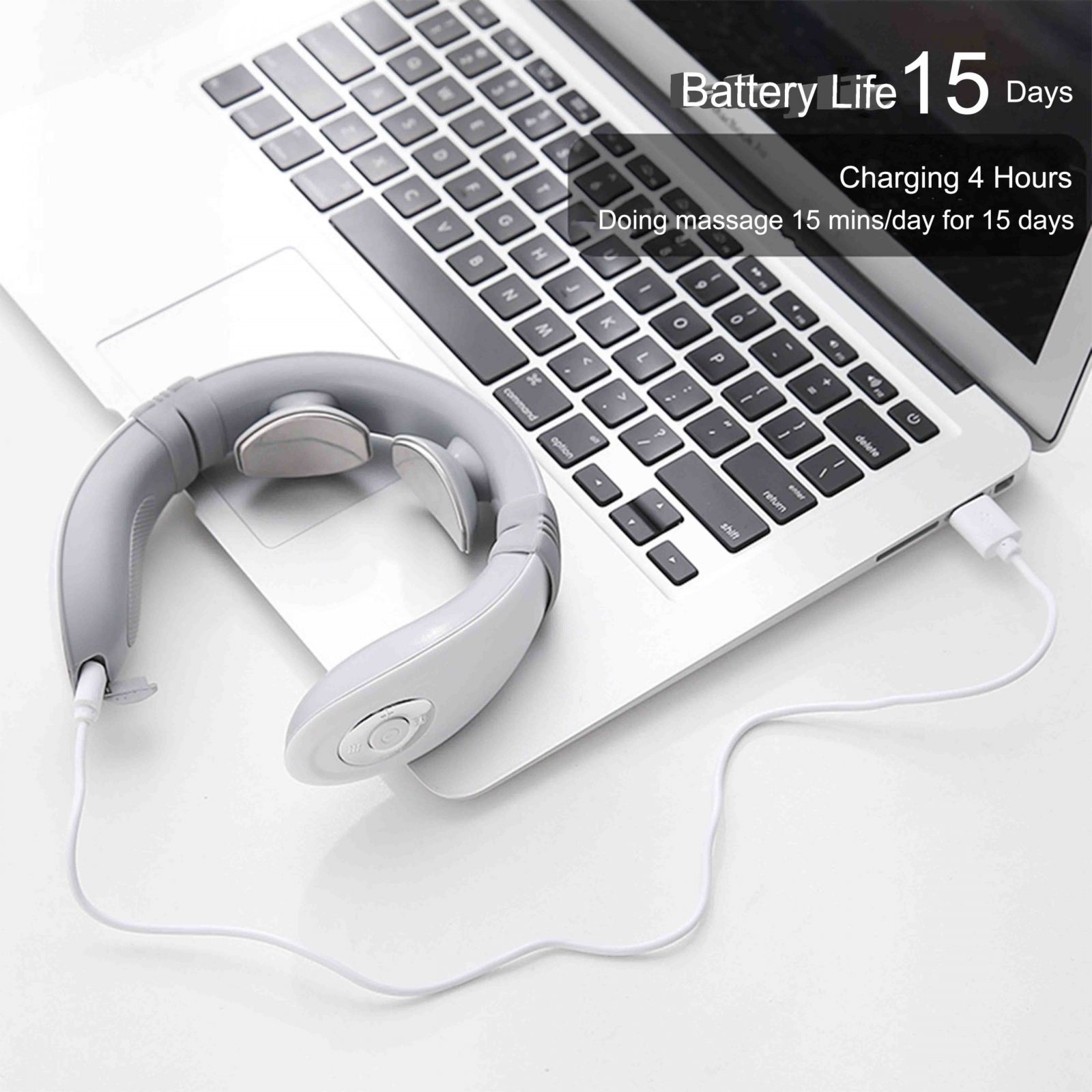 Efficacy
Promote blood circulation, relieve fatigue muscles, activate tissue cells, enhance metabolic capacity of massage parts, and realize daily maintenance and fatigue repair of muscles

Elasticity
This mini neck massager can expand to fit all size of neck, it's lightweight and can easily be carried anywhere.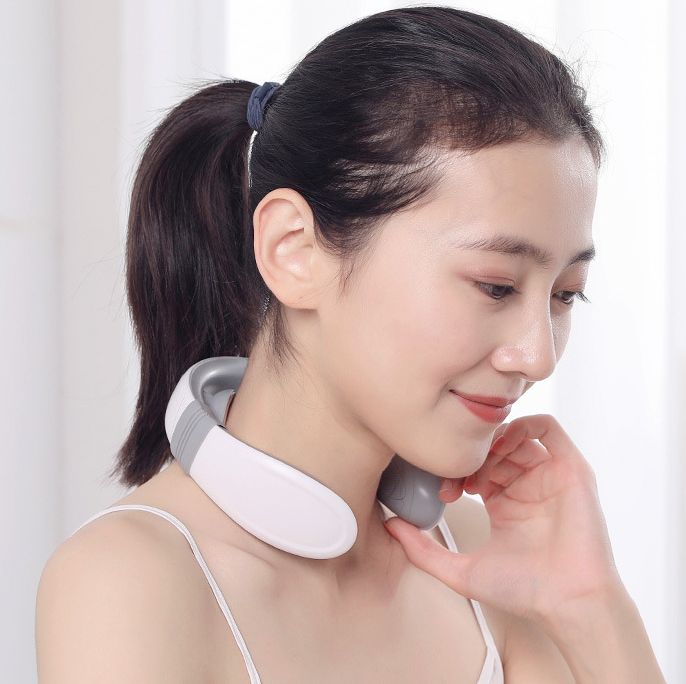 Relax & Refresh
Electric pulse massage, which integrates the relaxation principle of Western muscle fibers and the stimulation reaction principle of Oriental meridians, stimulates and relaxes muscles simultaneously, promotes blood circulation and releases muscle pressure

Other Functions
helps to keep all your joints limber, which reduces your chances of pulling a muscle.
It also improves your posture and flexibility
increases range of motion
lowers blood pressure and heart rate,
encourages relaxation and relieves stress.
⭐⭐⭐⭐⭐
High-quality product nothing cheap about it. Very nice carrying case. Hands down one of the best buys I've done. Medically it has improved my sleep and decompressed my disk which makes me feel good.
⭐⭐⭐⭐⭐
Have purchased one and really enjoyed it
⭐⭐⭐⭐⭐
"This thing really helped me a lot! I live in Lagos and the traffics is crazy,  wearing it when  I drive helps relax my muscles and charging it is very easy. I just can't imagine what will happen if I lose it!."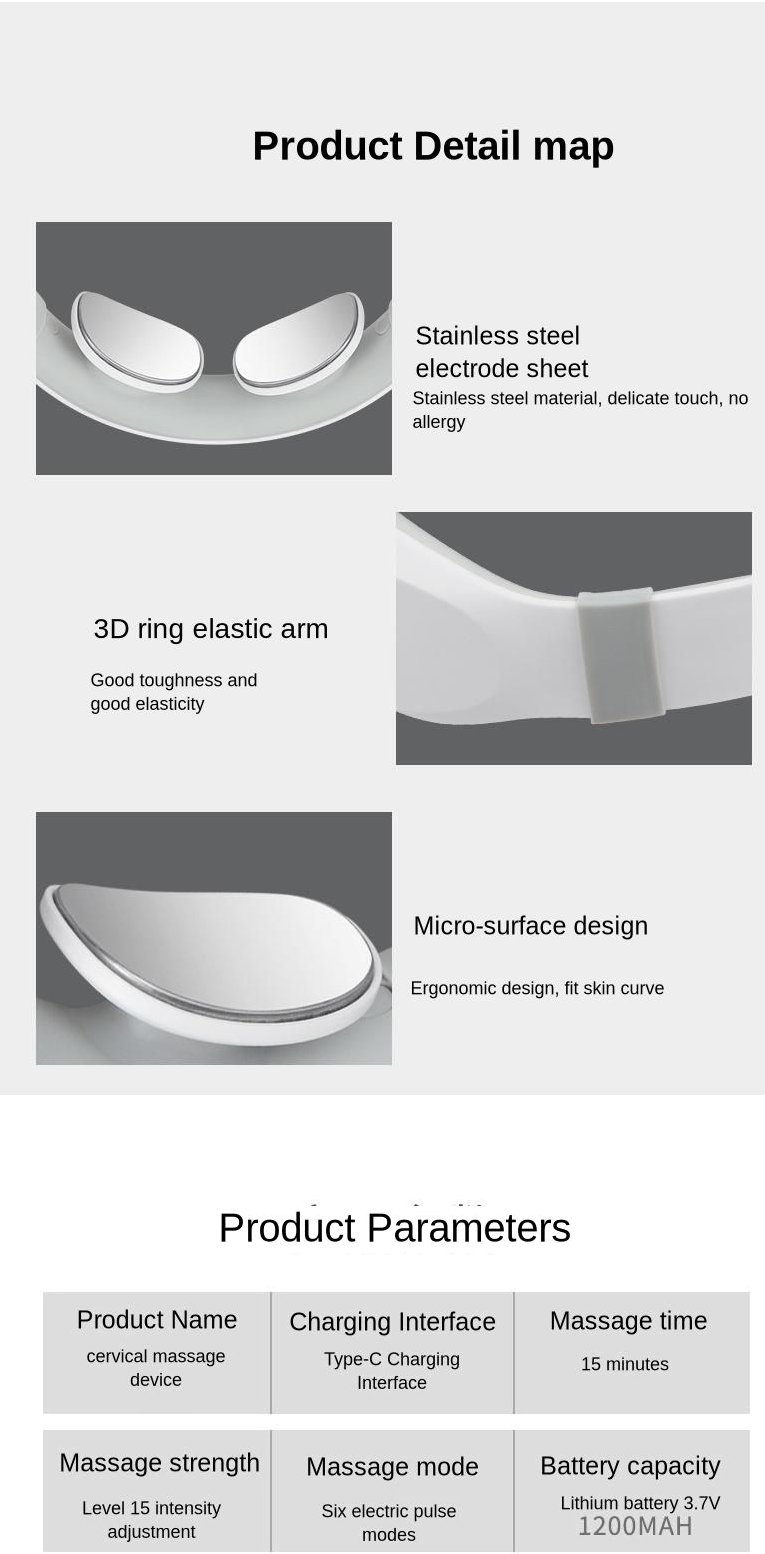 GET YOUR
SMART NECK MASSAGER
 
FEW
STOCK  LEFT
@
N40

,000

 
N25

,000
All orders are payment on delivery-which means you don't pay until you receive the product.
Don't Order if you are not ready to receive in 1-3 Working days as our Delivery services are PREMIUM
Call/WhatsApp us for more inquiries on 08180579044
FIll The Form Below to Place Your Order,
30 Days Back Money Guarantee If you do not enjoy then product