Why Shiatsu Foot Massager is Highly Beneficial?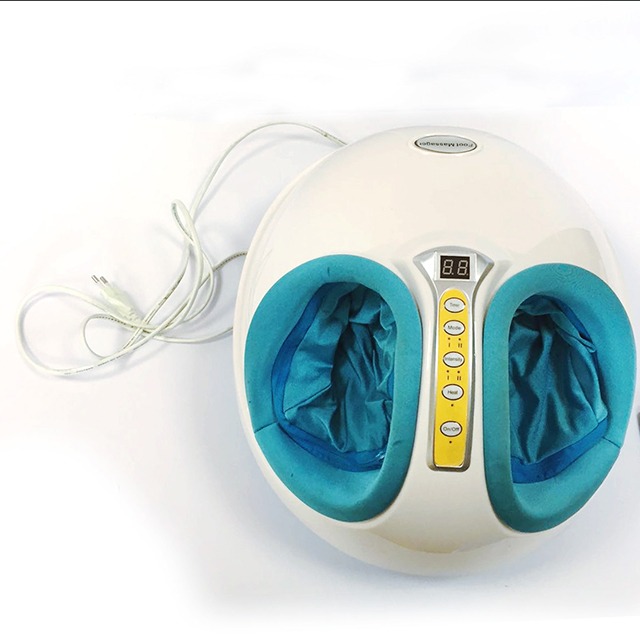 [FIVE Key Benefits of a Foot Massager]
It Relieves Pain
It Improves Blood Circulation
Lowers blood pressure
Helps with headaches and migraines
It Controls Stress and Anxiety Levels
How often do you feel like getting a foot massage? Your feet work hard for you every day. Doesn't it deserve a special treat?
According to medical science, every part of the body is connected to the feet and that's why a proper foot massage is a no-brainer for sports lovers, CEOs, Dancers, Elders, Business People, and if you constantly feel pain on your feet.
So taking proper care of our feet as we grow is like caring for the whole body and our Shiatsu Foot Massager with Heat is the right machine to help out.
It is recorded in Indian tradition over five thousand years ago, that foot massage is part of the relationship between guru and follower, man and wife, or friends.
According to Indian history, records of foot massages have been found in the Vedic literature. God Narajanah used to be massaged by his wife, the goddess Lakshmi. This practice was then followed by Vedic physicians for curing diseases and promoting relaxation of mind, body, and soul.
This Shiatsu Foot massage is the perfect blend between traditional Massage methods and modern technology
"I absolutely love foot rubs, but I am not able to spend every waking moment and every earned dollar at a massage parlor despite my best efforts. This shiatsu foot massager is the closest anyone could ever come to experiencing such luxury, however!
I am in love with this little robot, it fits nicely under my computer desk as well so I can relax and unwind even while seated and doing work. The multiple settings available are excellent because they allow me to fine-tune my foot rub to exactly how much pressure I want which is often a difficult feat to manage (no pun intended). Lastly, I thoroughly appreciate that the liner in which you place your foot is removable and able to be laundered."
– DR. Briggs
Shiatsu Foot Massage Machine is known to have different modes of intensity So that one can decide the appropriate speed at a time. you can also activate the optional heat using heat settings. The remote-controlled pressure setting and soothing heat are great for your feet. The heating foot is especially very relaxing when your feet are tired or hurting.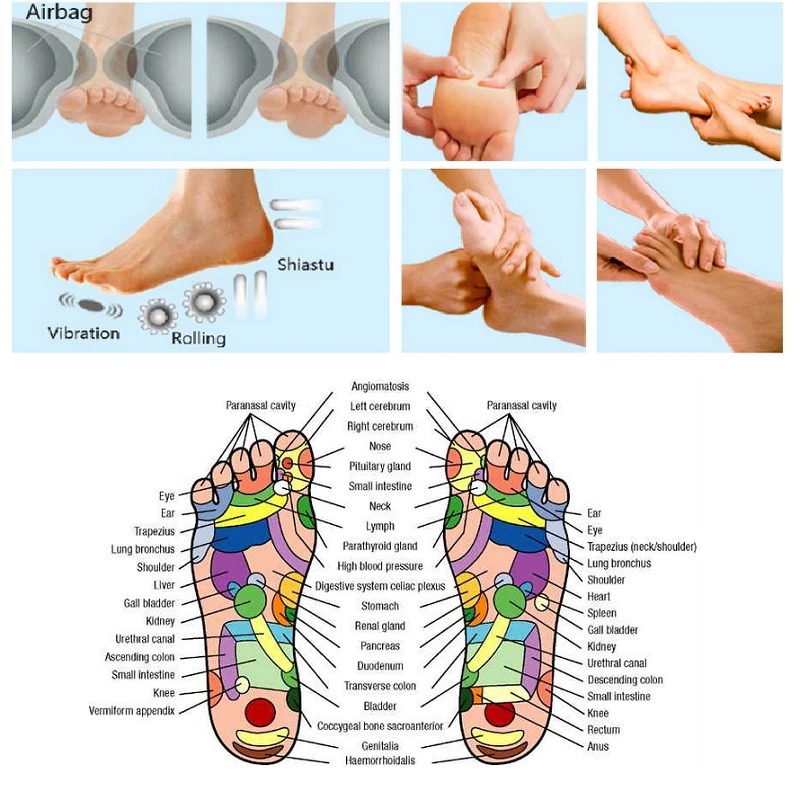 Benefits of Our Shiatsu Foot Massager
1. It calms the body and the mind. Your pair of feet is home to joints and muscles in the body points. Based from the principles of shiatsu, massaging the foot will enable the body to release certain chemicals (dopamine, serotonin and endorphins) for relaxation.
2.Relieve your stress with daily massage of your feet using the shiatsu techniques. The machine has different modes choose the one best fit for you. This you can do with just a one time cost.
3.Improve your blood circulation. The design of the shiatsu foot massager intends to simulate the effect of a massage coming from a professional shiatsu masseuse. Just like the masseuse, the equipment locates your feet's energy channels, and applies the necessary pressure.
The pressure entering your feet will not only restore the normal balance of energy, but will also improve the flow of blood. With an improved blood circulation, you can resolve many health issues such as cardiovascular diseases as well as skin problems and disorders.
4. It's good for your sex life. A foot massage is a selfless gift to your significant other, it helps them forget about minor annoyances they've had to deal with throughout the day and it is a great form of foreplay. The feet are a great starting point since they can cause mild arousal and offer easy transition to more powerful erogenous zones like the back of the knees and inner thighs.
5. With a one time cost, You do not have to spend time and money to go to the spa for the treatment. This machine saves you time, energy and money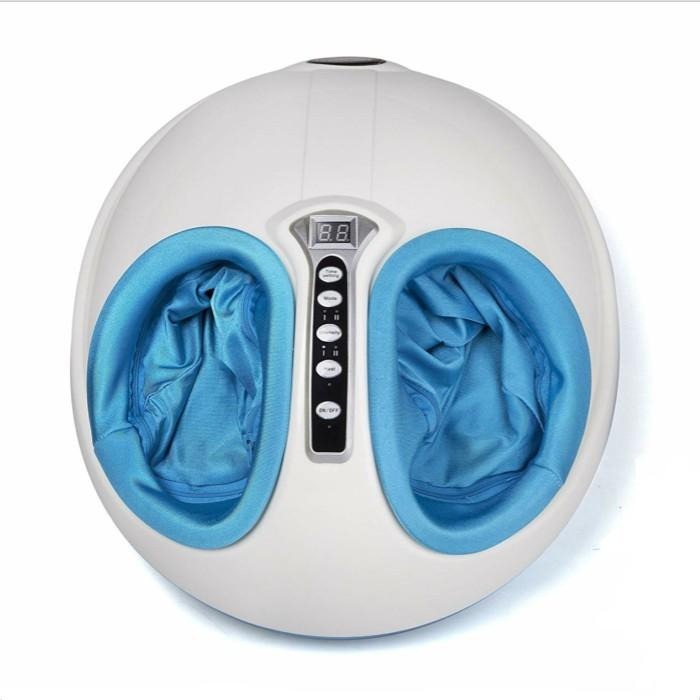 Join  Thousands of Shiatsu Foot Massager worldwide and our premium customers to get yours, most buyers have returned to buy for their partners too.
"What an excellent way to relax at home! It inflates and deflates like a blood pressure cuff. My favorite part is when it inflates around my ankles. It feels so good!"
– Mrs. Deima – Maitama Abuja
Copyright 2020, smarthomegadgets.co]–
Terms and conditions | Privacy Policy | Disclaimer
This site is not a part of the Facebook website, Facebook Inc. It is also not part of the Google Website or Alphabet Inc. Additionally, this site is not endorsed by Facebook or Google in any way. FACEBOOK and GOOGLE is a trademark of FACEBOOK Inc and ALPHABET INC respectively.