New Technology
Say Good Bye to Chronic Neck Pain and Stiffness
Electric Pulse Neck Massager
Description
This Neck Massager will relieve your aches, knots and muscle tension,  it uses modern electronic technology and several patents to simulate the human body for massage. Just wipe with a washcloth and make sure the part of your neck is well moistened that will be in contact with the two metal pads on the back of the massager. That will make you feel more comfortable as you enjoy the therapy.
Package contains:
1 x Neck Massager
2 AAA Battery
2 Electrode Pads
1 x Manual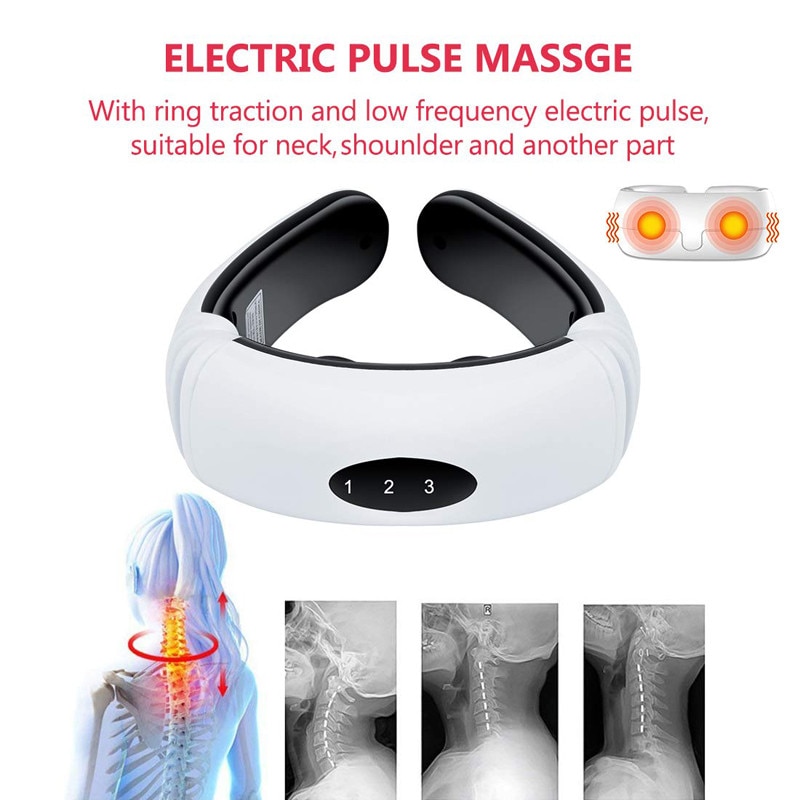 Efficacy
Promote blood circulation, relieve fatigue muscles, activate tissue cells, enhance metabolic capacity of massage parts, and realize daily maintenance and fatigue repair of muscles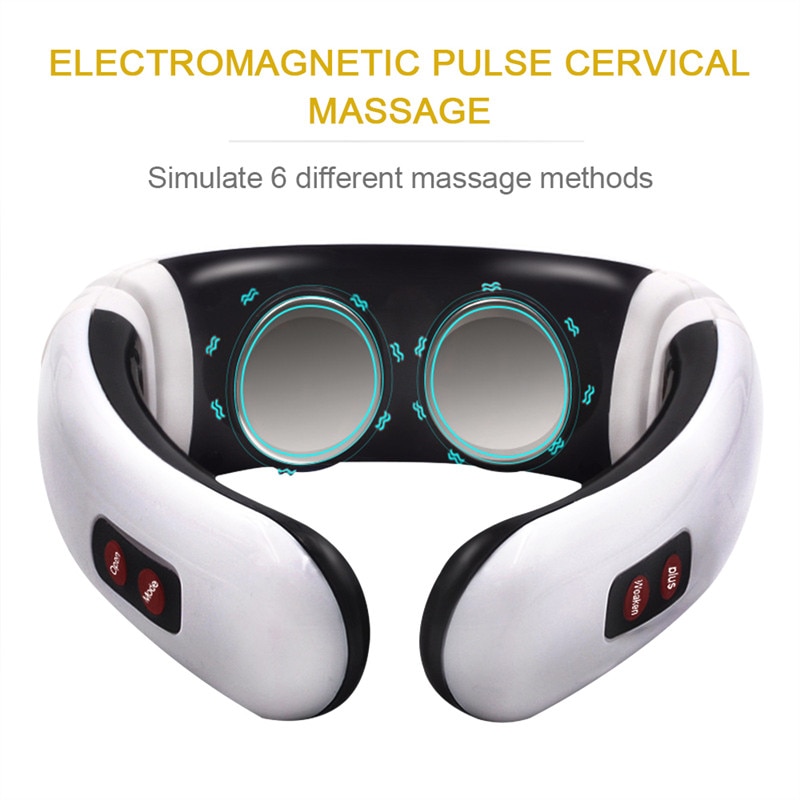 Relax & Refresh
Electric pulse massage, which integrates the relaxation principle of Western muscle fibers and the stimulation reaction principle of Oriental meridians, stimulates and relaxes muscles simultaneously, promotes  blood circulation and releases muscle pressure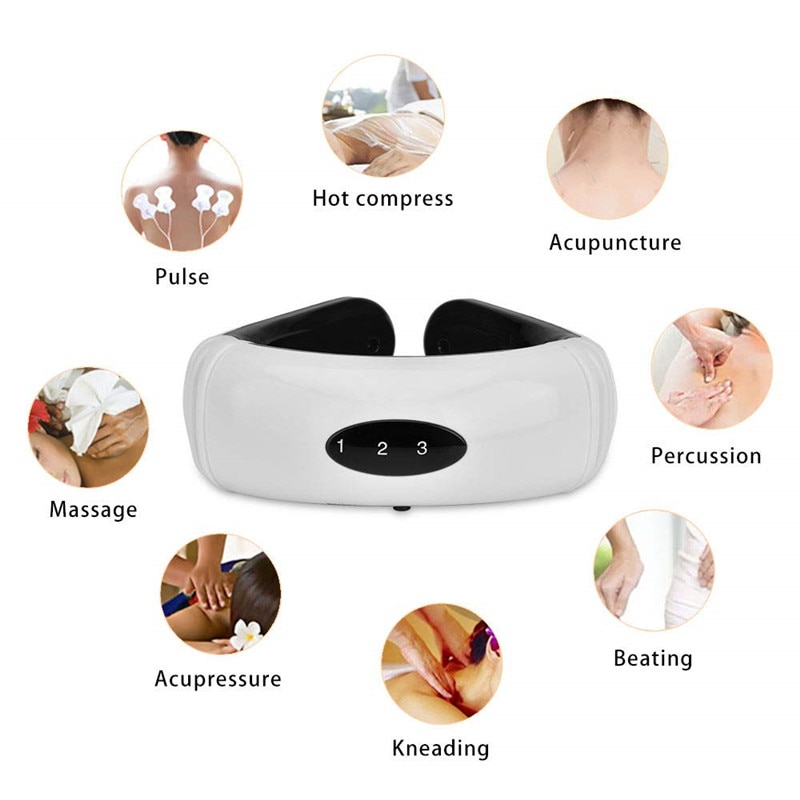 Other Functions
It helps to keep all your joints limber, which reduces your chances of pulling a muscle.

It also improves your posture and flexibility

Increases range of motion

Lowers blood pressure and heart rate,

It encourages relaxation and relieves stress.
● Suitable for all kinds of people (Except for the elderly over 70, pregnant women, applicants of auxiliary metal medical equipment and patients with special diseases)
● Suitable for all kinds of travels occasions, daily occasions, fitness sports occasions, family and friends gathering occasions
● Best Gift Choice, Elders, Partners, Families, Friends, Colleagues, Birthday Gifts, Festival Gifts, Company Awards, etc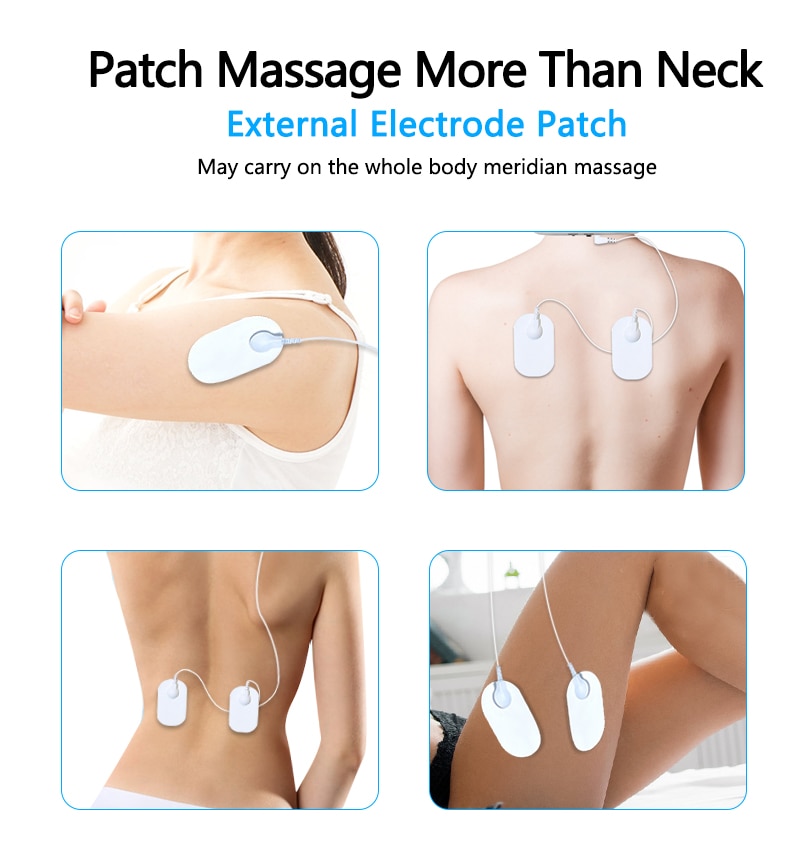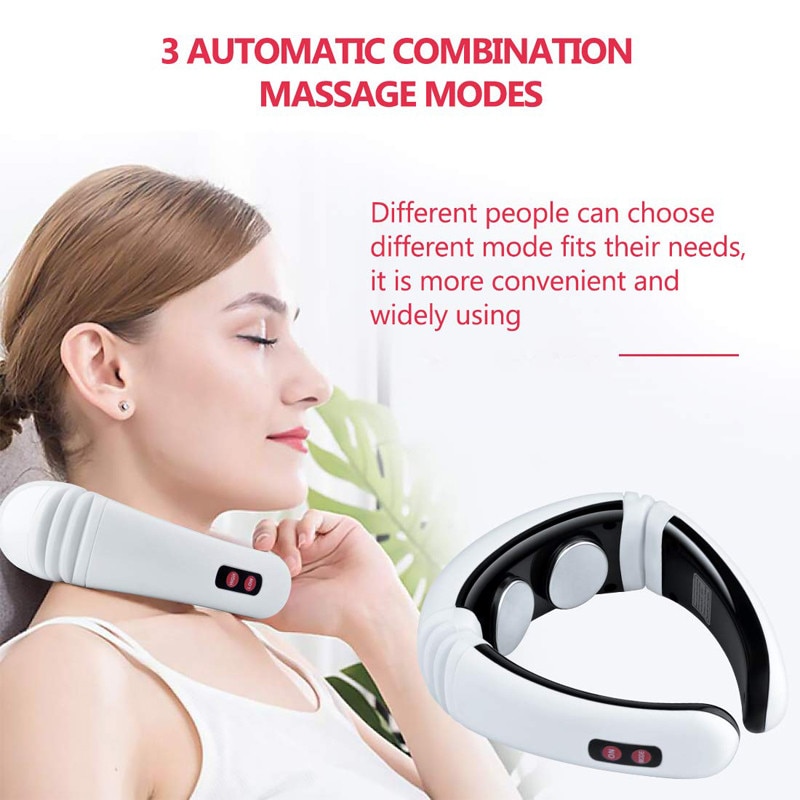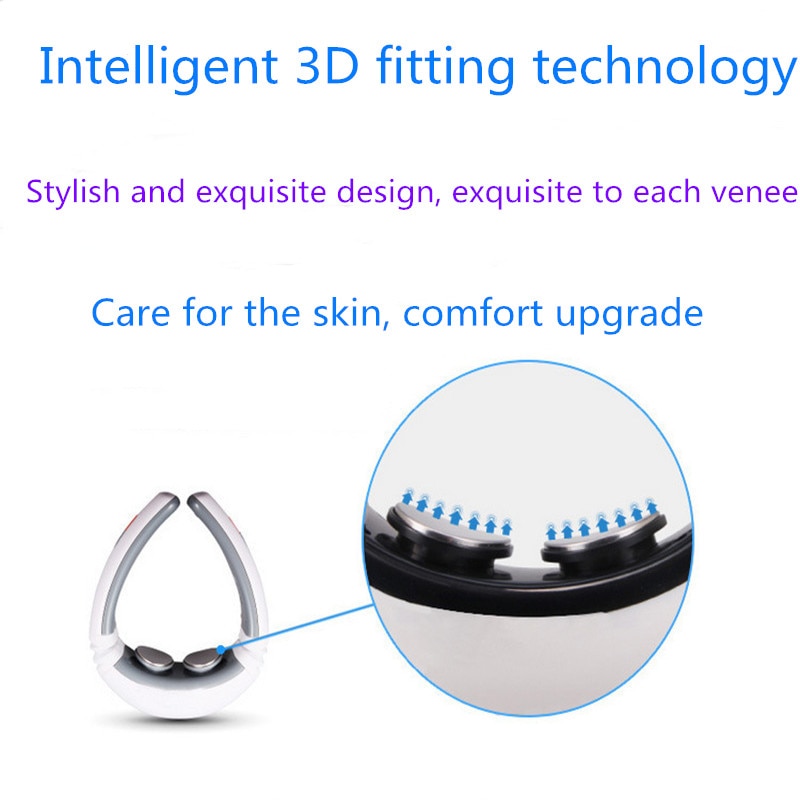 What Customers are Saying
High-quality product nothing cheap about it. Very nice carrying case. Hands down one of the best buys I've done. Medically it has improved my sleep and decompressed my disk which makes me feel good.
."
" Very useful in the car. It has a universal charger that plugs into any USB! The neck massager works through electric volts that transfer through the metal plates. In order to use this device, you have to slightly dampen the metal plates. It has different intensity. To turn it on, press and hold on the button on the side and you'll hear a beep. It's super easy to use"
"This thing really helped me a lot! I live in Lagos and the traffics is crazy,  wearing it when  I drive helps relax my muscles and charging it is very easy. I just can't imagine what will happen if I lose it!."
GET YOUR  NECK MASSAGER
TODAY ONLY A FEW LEFT
 All orders are payment on delivery-which means you don't pay until you receive the product.
Don't Order if you are not ready to receive in 1-3 Working days as our Delivery services are PREMIUM
Call/WhatsApp us for more inquiries on 08095532982
Delivery within Lagos, Abuja and Port Harcourt is free, while other state is charged based on location
Kindly fill the Order form below.